Crime writer Sir Ian Rankin said it was "absolutely thrilling" to be honoured with a knighthood at Buckingham Palace.
Sir Ian, creator of Detective Inspector John Rebus and winner of several national and international awards, was knighted for services to literature and charity on Tuesday.
The University of Edinburgh graduate, 63, is known across the world for his crime novels focused on Rebus, which are mostly based in and around the Scottish capital.
Knots & Crosses, the first in the series, was published in 1987 and Rebus now features in 26 books.
The novels have been translated into 22 languages and become bestsellers on several continents.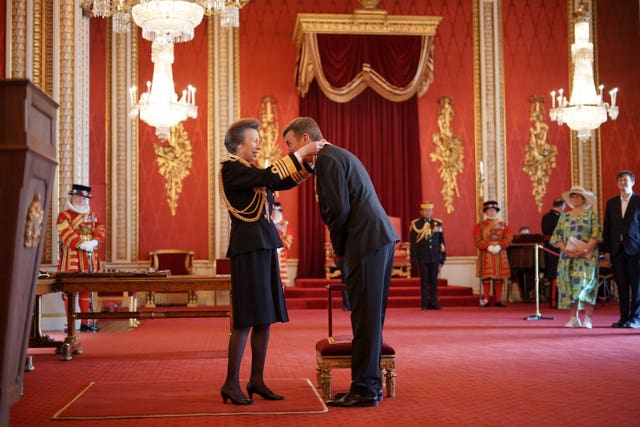 After getting his gong from the Princess Royal, Sir Ian said he was initially "bemused" when told about the knighthood "because a few years ago I was given an OBE and I probably thought that's about as much as I can expect".
He said: "So I was very happy with that – but this was absolutely thrilling.
"And the fact that it was for charity work, or charitable giving, as well as the output of books was especially good because my wife and I have run a charitable foundation for quite a few years now but anonymously.
"Well, someone's outed us now, I guess. Someone must have put me forward for this."
Sir Ian commented on the warm weather in London, saying: "Hot. Hot. Hot. Coming from Edinburgh, we knew it was going to be warm in London but it's absolutely roasting.
"It's fantastic. The sense of occasion, the grandeur of the surroundings. And it's always lovely to meet the Princess Royal."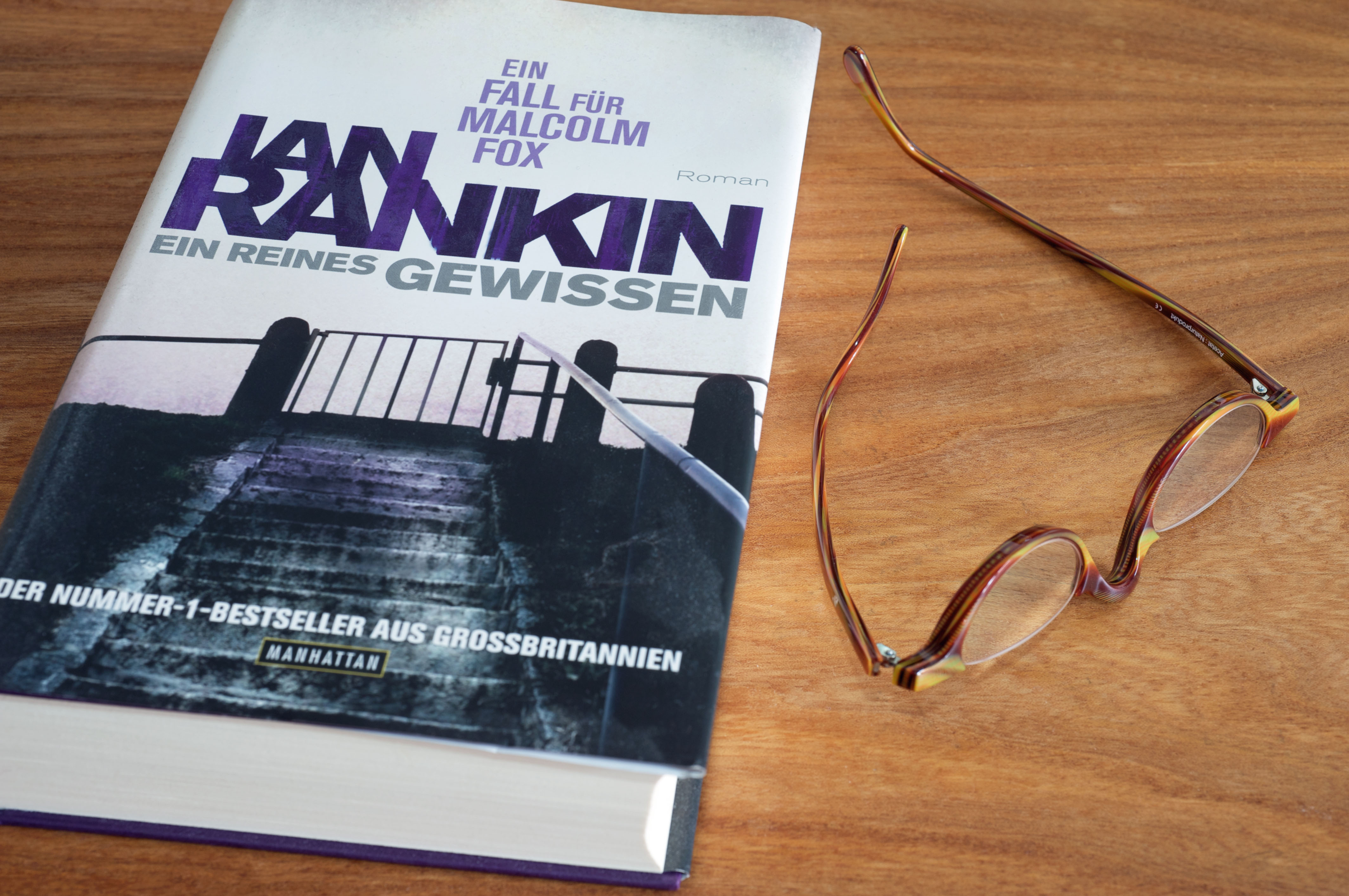 Sir Ian said he is having a year off from writing at the moment and spending time holidaying.
In September or October he will begin thinking about the next book, which will be another Rebus novel.
"Right now they're filming a new TV series of Rebus in and around Edinburgh," he said, adding: "I'm still hoping to get a cameo but they've not invited me yet."
Sir Ian said he was surprised to hear from some palace staff that their families are fans of his books "because you sit in your room and you've got no idea who is reading your books or where they're being read".
He said: "And to find them being read in Buckingham Palace is quite extraordinary."
He said the Queen is a fan, with Camilla telling him her whole family read his books.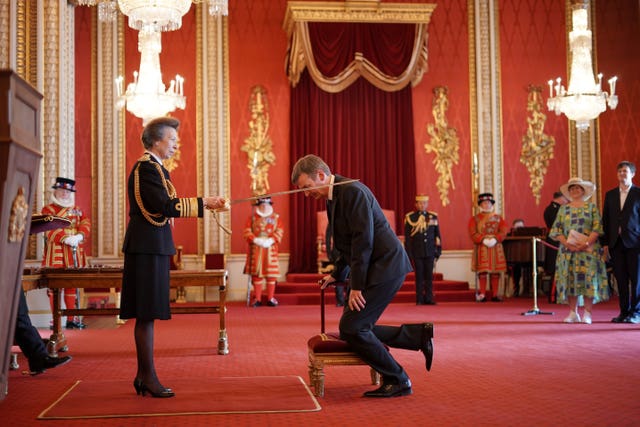 "You write a book for yourself and you don't realise the reach your books have got until someone tells you something like that," he said.
Sir Ian said he reads all sorts, both fiction and non-fiction, adding: "I'm excited for the next Jilly Cooper, I've got to say.
"She keeps saying she's got a new book on the way. I'm a huge fan.
"And every time I say something nice about her she sends me a present."
Sir Ian said she sends "everything from posh bars of soap to bottles of Champagne".
In 2019, Sir Ian donated his archive of 50 boxes and manuscripts to the National Library of Scotland.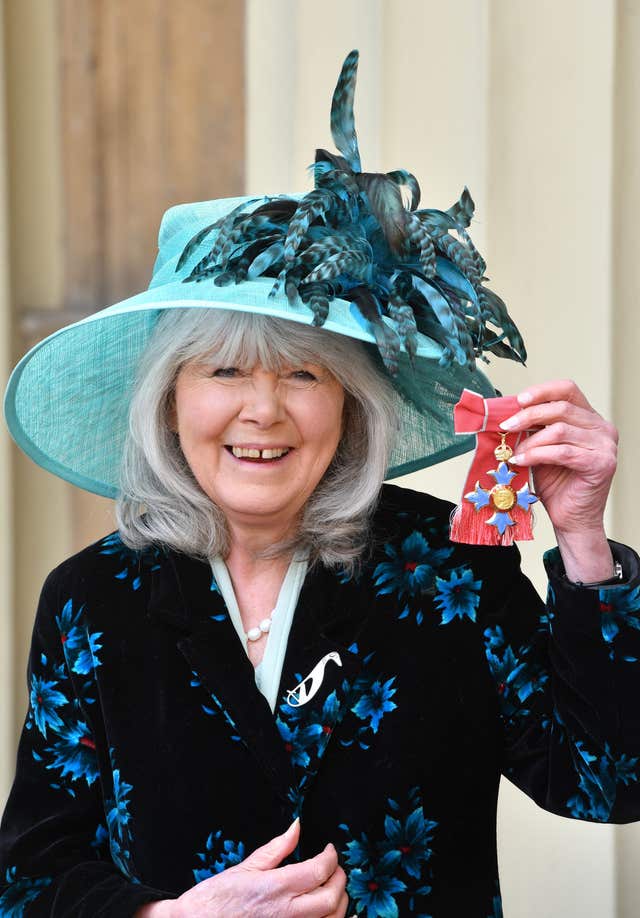 The items dated from 1972 to 2018 and included correspondence with literary figures, publishing companies and police officers.
In 2002, Sir Ian was made an OBE for services for literature and a year later he was awarded an honorary doctorate from his former university.
He has since received honorary doctorates from the Open University and the University of Hull.
In 2015, he was elected a fellow of the Royal Society of Edinburgh and the year after was elected as a fellow of the Royal Society of Literature.