Kerry Washington has spoken out about her eating disorder, saying the mental health condition was "beyond my control".
The 46-year-old American actress, known for roles in political thriller Scandal and Western film Django Unchained, said she has never wanted to talk about her personal life for "the sake of fame or attention".
In upcoming book Thicker Than Water: A Memoir, she explores her childhood traumas and looks at her "public and private worlds as a mother, daughter, wife, artist, advocate, and trailblazer".
Ahead of its publication Washington discussed her feelings of body dysmorphia on Good Morning America, saying: "The first thing that put me on my knees, like the first time I got on my knees and prayed to some power greater than myself to say like, 'I can't do this, I need some help' was with my eating disorder.
"I was good at performing perfect. I was good at control. I could party all night and drink and smoke and have sex and still show up and have good grades. I knew how to manage, I was so high-functioning and the food took me out.
"The body dysmorphia, the body hatred, it was beyond my control and really led me to feeling like, 'I need help from somebody, and something, bigger than me because I'm in trouble and I don't know how to live with this'.
"I could feel how the abuse was a way to really hurt myself, as if I didn't want to be here. It scared me that I could not want to be here because I was in so much pain."
According to the NHS, mental health condition body dysmorphic disorder (BDD) can cause people to worry about their appearance and notice little flaws and it has been treated with cognitive behavioural therapy (CBT) and medical treatments.
Asked if she had considered suicide, Washington responded: "Yeah. Yeah… The behaviour was tiny little acts of trying to destroy myself."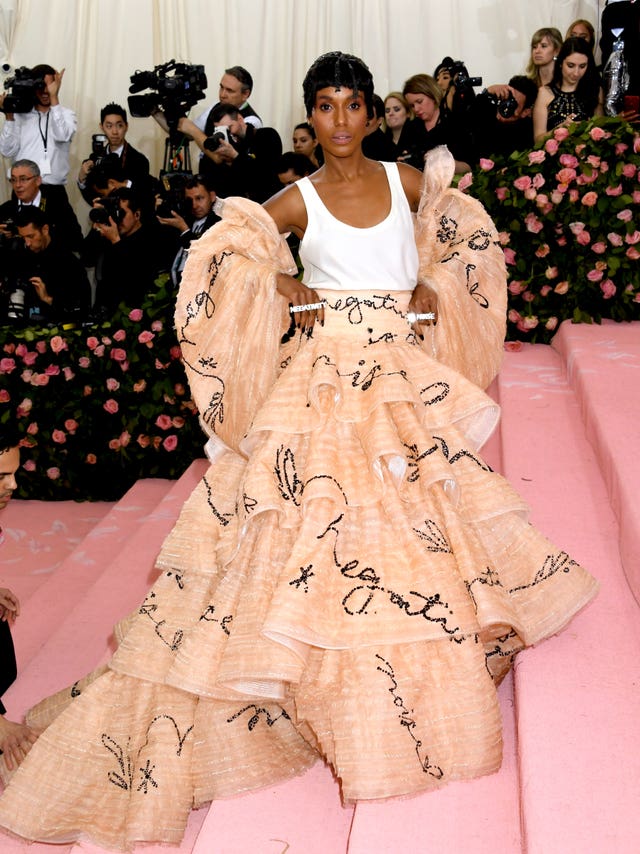 Reflecting on how she feels now, the actress said: "I wouldn't say that I never act out with food, it's just very different now, it's not to the extreme.
"There's no suicidal ideation, that is not where I am anymore, but I know, 'Oh, I'm really in this chocolate today, this is good information for me'.
"The bottom has gotten a lot higher where just a little discomfort with it is enough for me to know this is a way to check myself, but it definitely looks a lot healthier. It's a lot easier. It's a lot saner than it used to be."
– Samaritans can be called on 116 123, or emailed at jo@samaritans.org.