RTE has refused to give a powerful committee the contractual details of three former executives.
Public Accounts Committee chairman Brian Stanley said committee members had received a number of documents this week, but some had been withheld by the national broadcaster.
Speaking to RTE's Morning Ireland, he said: "There's a number of documents that we didn't get, very important ones that actually we didn't get was – and I can confirm this to you – is the terms and conditions of the voluntary exit package for Geraldine O'Leary, the former head of commercial at RTE, and Breda O'Keeffe, the former chief financial officer, her exit package. We have been refused that.
"We have also been refused Dee Forbes' contract, she's the former director general who we haven't had the opportunity to speak to her yet and we're anxious to speak to her.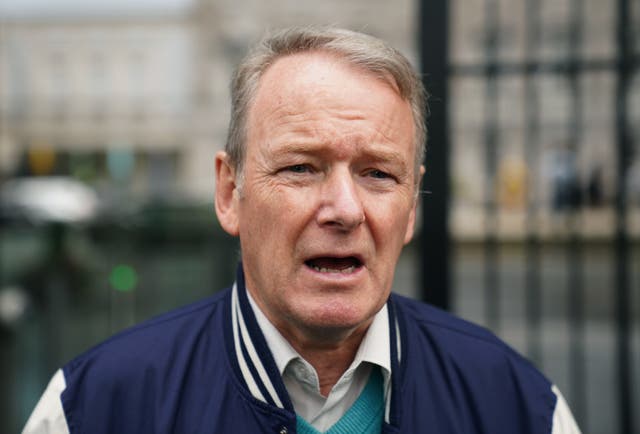 "We didn't get theirs and that's very disappointing because (they're) three people who have been very central to all of this."
Mr Stanley said that Ms O'Leary and Ms O'Keeffe, as well as Ms Forbes, would be invited to appear before a scheduled committee appearance on October 5.
Ms O'Leary has appeared before both the Public Accounts Committee and the Media Committee, while Ms O'Keeffe has appeared before the Media Committee.
Ms Forbes has not appeared before an Oireachtas committee yet, nor participated in any of the subsequent investigations into governance at RTE, citing ill health.
Mr Stanley questioned whether other staff at RTE are also receiving such packages, adding that the committee will be seeking legal advice over the issue.
He said: "The question is here and most of your listeners will understand this, is that if you leave a job, when the term is up or when you reach the stage that you're accepted for a pension… in a lot of jobs, there will be a financial package at the end of that and perhaps a pension.
"If you leave a job voluntarily, the expectation is that doesn't exist. And the question is here is did that exist?"
Mr Stanley said there was a suggestion that not all RTE staff receive such exit packages, and the committee wants the details of any possible "hefty" payments that may have been given to outgoing executives.
He added: "There's a very straight question here for RTE to answer: What system was in place here for senior executives who are exiting?"
In a statement, RTE director-general Kevin Bakhurst said the broadcaster is fully co-operating with both committees and "being as thorough and transparent as we possibly can", within what is permissible in law.
The statement said: "RTE has provided the Public Accounts Committee with more than 160 documents requested, including one which contained over 500 emails relating to payments to Ryan Tubridy and a lengthy chronology of key events relating to Ryan Tubridy's last contract.
"This follows the recent provision of more than 170 documents to the Joint Oireachtas Committee in advance of last week's meeting.
"Where documents have not been provided, this is because of legal and contractual obligations which preclude RTE from providing personal information. We are not 'refusing' to provide them.
"That said, I can confirm what we have previously said publicly which is that there was no exit payment made to Dee Forbes on her resignation or to Geraldine O'Leary who left seven weeks early to take retirement.
"Due to issues raised about voluntary exit payments to former RTE employees, including Breda O'Keeffe, I commissioned an independent Review of VEP Schemes (2017 and 2021) in August.
"This is being carried out by McCann Fitzgerald (Solicitors) and will be completed in the coming weeks. However, we need to note that every individual at every level in RTE has a legal right to confidentiality and sometimes there are other legal constraints relating to departures as I'm sure the Committee will recognise.
"RTE is also continuing to explore how we can cut costs through measures such as those introduced last week and maximise funding of RTE's public services through commercial revenue, while also working hard to restore trust in the organisation.
"And let's not forget that, after a bumper weekend last weekend, we are continuing to do what we are here to do, engage audiences with exciting live sport, original Irish drama, great entertainment, vital news and current affairs and other important public service programming and content across our services."