Bobby Brazier has said he was "over the moon" to be partnered with Dianne Buswell on Strictly Come Dancing and said that they "clicked straight away".
EastEnders star Brazier, 20, who won the National Television Awards rising star gong earlier this month, was revealed to be partnered with professional dancer Buswell, 34, in Saturday's launch episode.
Speaking to the PA news agency about the pairing, Brazier said: "I was over the moon because Dianne's exactly who I wanted. We did a chemistry test day and I felt like we clicked straight away."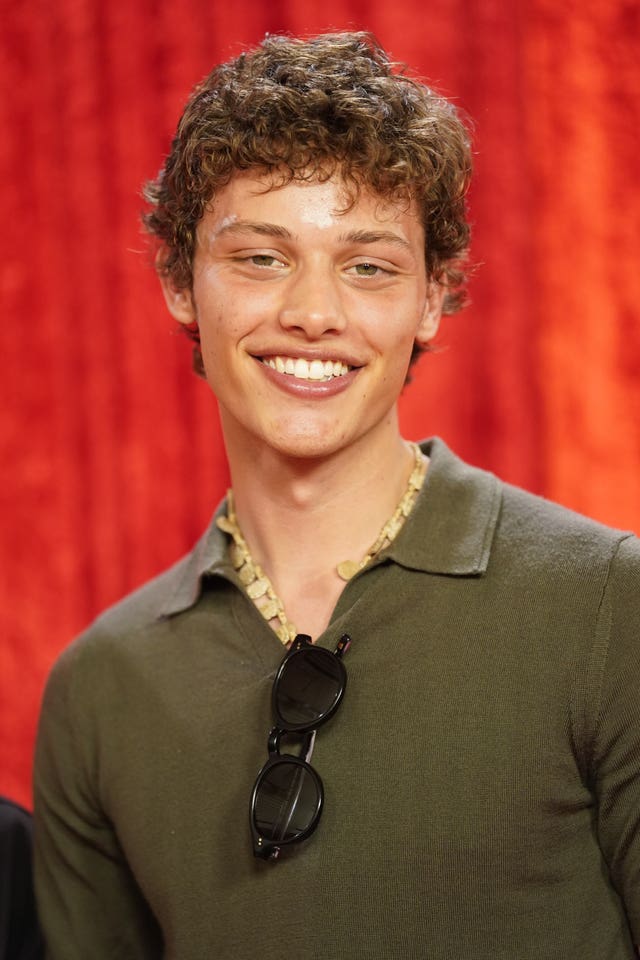 Buswell agreed and said: "I was super happy that I got Bobby.
"I feel like, as soon as Bobby was announced that he was going to be on the show, I had so many people message me, friends, family being like, I really want you to get Bobby and I was secretly hoping I'd get Bobby as well."
The soap star said he feels "really lucky" and "excited" at the opportunity to be on Strictly Come Dancing and professed that he has yet to feel the pressure that a dance competition brings.
"I kind of just take things in my stride," he said.
"I don't really feel much pressure at all right now. I expect maybe to, at some points, but if I just remember that I'm just playing on a dance floor then I think I'll be fine."
Brazier also said that he would need to make sure he will be eating enough, to which Buswell said: "You're gonna eat enough. I promise. I will bring you cakes. I will get you breakfast. Whatever you need I will get."
According to Brazier, Buswell often makes food into smiley faces, which he said was "really sweet" as Buswell joked that she will soon be making him some "smiley face sandwiches".
Actor and model Brazier, who is the son of late Big Brother star Jade Goody and TV personality Jeff Brazier, joined BBC soap EastEnders last year as Freddie Slater.
The celebrity is among a cast of 15 famous faces taking part in the show, including reality star Zara McDermott, actress Amanda Abbington, broadcaster Angela Rippon and former Family Fortunes presenter Les Dennis.
Strictly Come Dancing will return on Saturday September 23 on BBC One and BBC iPlayer.