Angela Rippon has said that being paired with Kai Widdrington on Strictly Come Dancing has made her feel "so much more confident".
During Saturday's launch episode, it was revealed that the 78-year-old would be partnered with professional dancer, Widdrington, 28, who won the Strictly Come Dancing Christmas special alongside soap actress Alexandra Mardell in 2022.
Talking about her dance partner, broadcaster Rippon told the PA news agency: "I just feel so comfortable with him because I have enormous respect, having watched him dance, for being a great dancer and a terrific choreographer and I want to learn from both of those things.
"The minute he came up through the floor of the Tower Ballroom in Blackpool… my whole body went 'phew, ugh, thank goodness it's Kai'.
"I just feel so relaxed and comfortable and safe."
She added: "I feel so much more confident now I know I have this super guy."
Discussing the types of dance he would like to try out with Rippon, Widdrington said that she would be "very suited" to the Argentine tango due to the "drama".
Talking to Rippon, he said: "I think you've got a bit of sass about you and when the cameras come on and the red light comes on, I think there's a bit of sass, so if we get like a cha-cha or a salsa or something they're gonna be amazing…
"I think that the Argentine tango would be very suited to you because of the drama, not that you're dramatic at all."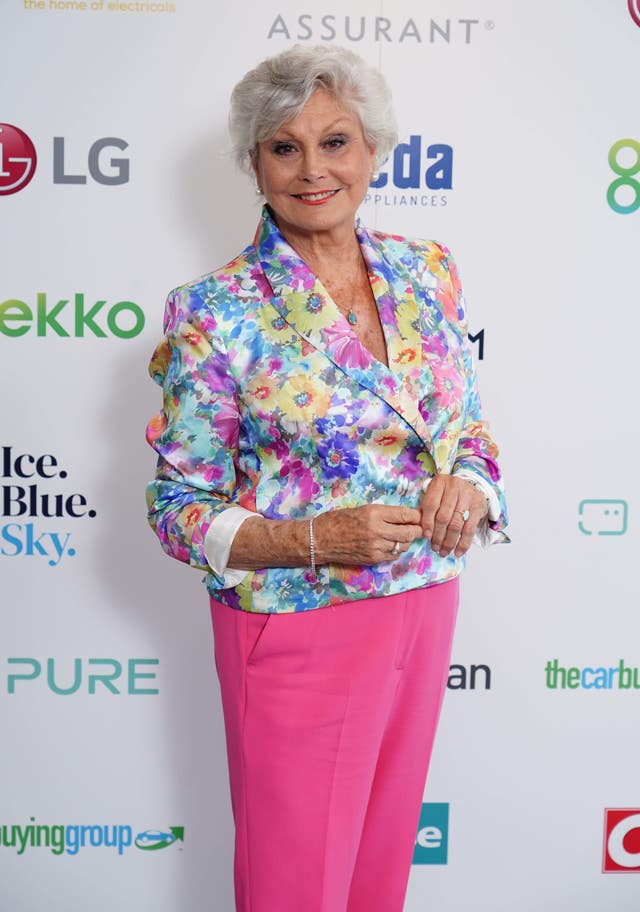 When she was younger, Rippon did ballet, tap and modern but she said that she was 5ft 6ins by the time she was 17 which meant that she was too tall to be a professional ballet dancer.
Speaking about her history with dance, she said: "I do love to dance and I do enjoy keeping fit, but I wouldn't say I've trained, but once you've done it.. you never forget, how to stand, how to use your head… the muscle memory comes back, it's still there."
Rippon is the ambassador for the Royal Academy of Dance's Silver Swans initiative which is encouraging people over the age of 50 to take up ballet.
In 2016, Rippon co-hosted BBC show How To Stay Young and discovered that scientific research has found dance was the best exercise for 50 to 60-year-olds.
The broadcaster will turn 79 in October, making her the show's oldest contestant, after TV personality Johnny Ball took part in 2012 aged 74.
Strictly Come Dancing will return on Saturday September 23 on BBC One and BBC iPlayer.