Veteran broadcaster Melvyn Bragg has said Gary Lineker's more than £1.3 million salary with the BBC opens the broadcaster up for an "attack" on how it is spending licence fee money.
Match Of the Day host Lineker has been the BBC's highest paid on-air talent for six consecutive years and the only star to earn more than £1 million in the year 2022/2023, according to the corporation's annual report published in July.
Bragg, the presenter of BBC Radio 4's In Our Time, claims Lineker earns "27 times" his salary but that their shows have "about the same audience" numbers.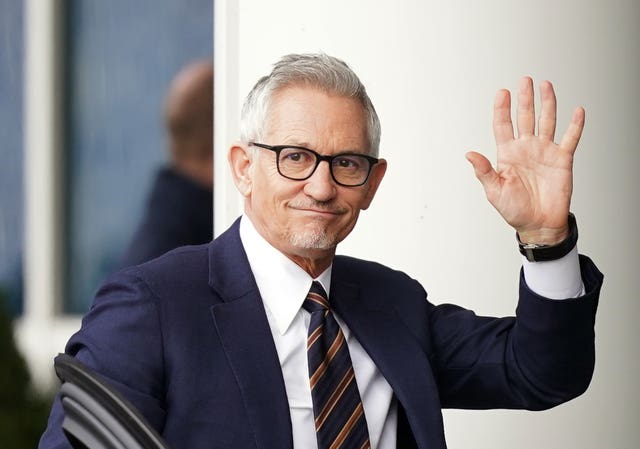 Speaking ahead of his show's 1,000th episode on Thursday, Bragg told Times2: "I get about the same audience as Gary Lineker. Yeah, about the same number. It's worth thinking about. And the effort and energy that's put into (our show)."
Pundit Lineker was paid in 2022/23 between £1,350,000 and £1,354,999 for work including Match Of The Day, coverage of the World Cup 2023 and Sports Personality Of The Year.
Bragg said he is not trying to "get at" Lineker, adding: "It would be great if he was paid what I was paid. That would be fine. Which is perfectly all right.
"He's good, he's very good… talks very well, knows the game inside out, nothing wrong with that.
"And I'm not using this to get at him. I just think this is an example of the way the BBC is in a fix."
He added: "Because that is, in my view, going to be one of the next points of attack.
"Look, you're paying all this money to these people, and not very many people are watching, really.
"And is that what you stand for? And I think it's an attack waiting to happen."
The presenter also questioned the salaries of news broadcasters, saying: "Some of the payments of people reading Autocues for the news. It's just ridiculous. And you think, really?"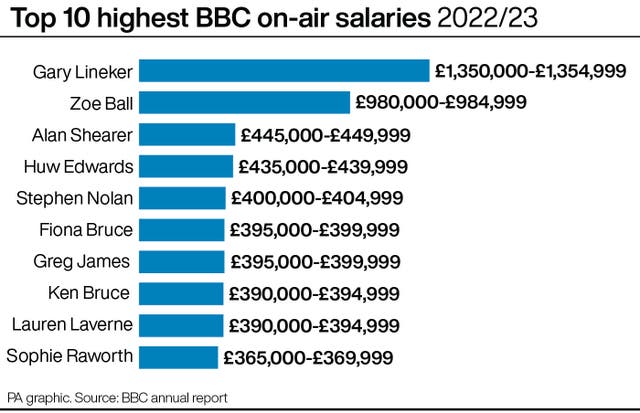 Huw Edwards is the corporation's highest paid newsreader, with a pay bracket of £435,000 – £439,999, up from £410,000 – £414,000 last year.
The broadcaster is currently suspended from the corporation while the BBC conduct an investigation into allegations made against against him earlier this year.
The BBC funding model has long been under consideration by the Government, which has argued the licence fee is losing support among the public amid a changing media landscape.
Former culture secretary Nadine Dorries announced last year that the licence fee would be frozen at £159 for the next two years until April 2024, saying she wanted to find a new funding model before the current deal expires in 2027 as it is "completely outdated".