Comedian Eddie Kadi has said is feels like a "dream" to compete on Strictly Come Dancing after having to overcome numerous barriers in his life.
During Saturday's launch episode, it was revealed the stand-up will be paired with professional dancer Karen Hauer for the 2023 series of the BBC show.
Kadi, 40, said joining Strictly was a "special moment" in his journey after coming to the UK from the Democratic Republic of Congo unable to speak English and now performing alongside TV stars he grew up watching.
He told the PA news agency: "For me to be a part of this thing, this amazing institution – it's a dream.
"People have to understand that I've been on a very long journey. I'm a boy from Congo, came to this country, couldn't speak a word of English and acquired it over the years.
"And some of the people that I've grown up watching on TV, I'm now in the show with – like Les Dennis.
"It's such a special moment for me, and just to get to this stage after everything is a different story for me so I've already won.
"So the only competition for me has just been being able to get through certain barriers.
"I'm here with my trophy so there's no competition, it's all fun, it's all amazing, it's just been decorated with the world of dance, which I'm incredibly honoured (by) because you know what? Dance lessons are very expensive and I'm getting them for free… it's like January Boxing Day sales."
Kinshasa-born Kadi was the first British black comedian to headline the O2 Arena in London and has fronted The Official Afrobeats Chart Show on BBC Radio 1Xtra. He is also a team captain on ITV's panel show Sorry I Didn't Know.
In 2021, he was a host at the Mobo awards and is in production for his own documentary with Channel 4.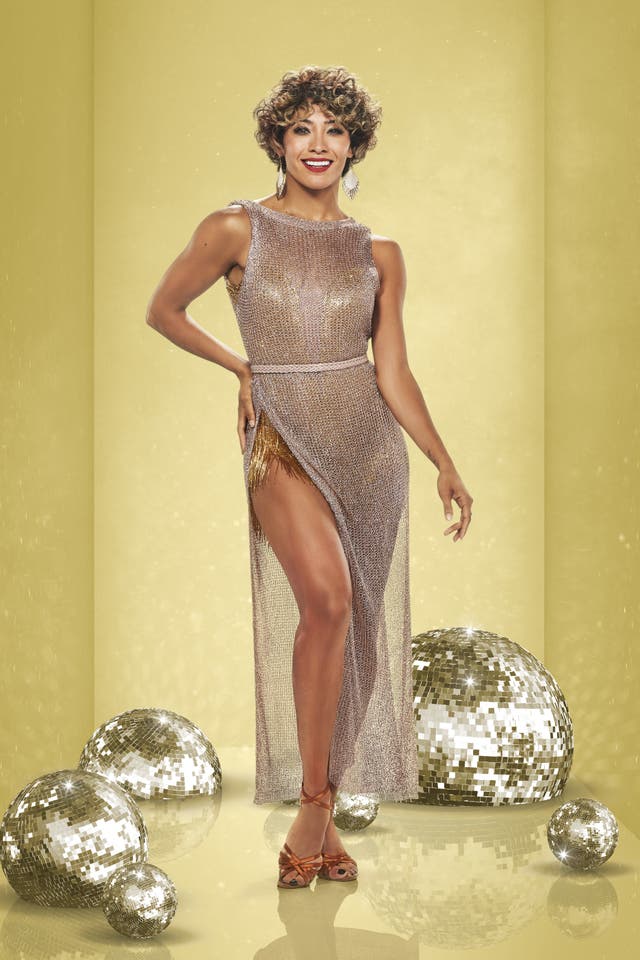 Kadi joins this year's Strictly line-up alongside a host of famous faces including comedian and former Family Fortunes presenter Dennis, veteran broadcaster Angela Rippon, former Love Island star Zara McDermott and Channel 4 News presenter Krishnan Guru-Murthy.
Reflecting on his pairing with Venezuelan-American dancer Hauer, Kadi said it feels like it was "meant to be" as they laugh all the time during rehearsals.
"I actually think 'When are we going to get some dancing in' and somehow, along the lines, we get the dancing in but from the moment I found out I was just like 'this is amazing'", he added.
"Karen is just full of life but she also has that bit where there's equilibrium, there's a nice balance and she's Latino, she knows how to get me in shape."
Hauer agreed that she felt their energies matched and praised Kadi's sociable nature.
"I love how much everyone loves being around Eddie and that to me is everything", she said.
"How everybody is attracted to him, to his energy and everybody has something nice to say about him and that makes me feel really good because I know that I have someone very special."
The comedian also revealed he is most looking forward to salsa dancing as well as taking on the Congolese rumba which he described as "very sensual and very slow".
Hauer said she feels Kadi's Latin American dancing will be "fantastic" as she noted he already has rhythm, but revealed she is really looking forward to showing off a more serious side of the comic when they explore ballroom dancing.
"He has a lot of energy and I want to just hone in those energies and just place everything", she said.
"Literally I feel like I'm going to get a Ferrari, I'm going to build a Ferrari, I've got all the good parts and now I'm just seeing how everything's going to blend in together."
Strictly Come Dancing will return on Saturday September 23 on BBC and BBC iPlayer.