Music producer Mark Ronson has taken to social media to share a tribute to Amy Winehouse on what would have been her 40th birthday.
Winehouse, Ronson's former friend and musical collaborator, made a massive mark on the music industry before her career was tragically cut short in 2011 when she died at age 27.
In the lead-up to her death, Ronson and Winehouse seemed inseparable, with the two fellow musicians becoming fast friends while swapping and producing tunes together, eventually creating her second studio album, Back to Black, which won Winehouse two posthumous Grammy Awards for best album and best pop album.
To mark his long-lost friend's birthday, Ronson shared a video of himself in his studio on Instagram, fiddling with a remix of You Know I'm No Good, from Back to Black.
He penned a short tribute to his fallen friend, revealing to his followers the hole Winehouse left in the lives of her family and friends is still keenly felt.
Ronson wrote: "Today my dad turns 75. Nas turns 50, and Amy would've been 40. Thinking how me and my dad would've partied at Nas & Amy's amazing joint b'day."
The 48-year-old added: "We miss the Lioness so much but let's celebrate all the legends with some of her genius."
Winehouse passed away at age 27 in 2011, joining many other celebrities who joined the infamous 27 Club, including Jimi Hendrix, Kurt Cobain, Janis Joplin and Jim Morrison.
She was found unresponsive on her bedroom floor in her home in Camden, London, and died shortly thereafter.
After two coronial inquests, the Grammy Award winner's cause of death was revealed to be accidental by way of alcohol poisoning.
Winehouse struggled with addiction, frequently turning to heroin, cocaine, and other Class A substances to get by.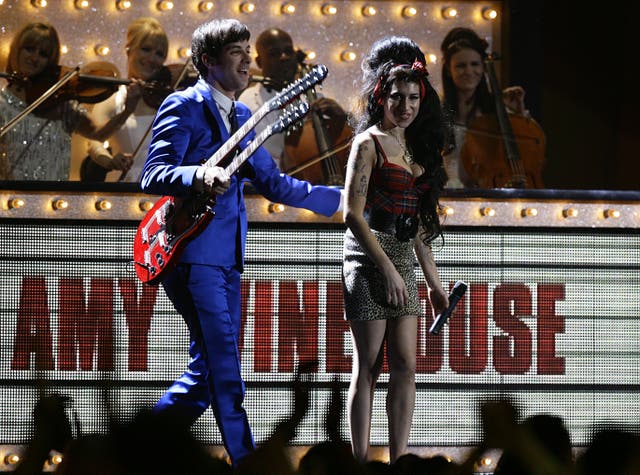 Her stepmother Jane Winehouse told The Independent in 2021 that the talented musician had kicked her drug habit before tragedy struck.
Mrs Winehouse said: "She did get off drugs for a couple of years and the alcohol sadly kicked in.
"She did that pretty much herself. She thought she could do the same with alcohol. Towards the end, the gaps – the periods of sobriety – were getting longer. We thought she was going to pull through. We thought she was going to beat it."