Sir Salman Rushdie has said that world is facing the "old enemy" of "authoritarianism" in a talk where he discussed the rise in anti-democratic political movements.
Author Sir Salman, 76, who was stabbed repeatedly last year as he prepared to give a talk in New York, also said that we live in "an age of offendedness" and "outrage identity" and spoke on the need to protect free speech.
Appearing by video during the National Constitution Centre's First Amendment Summit, the Booker-Prize winner said: "I think there's a real rise in authoritarian movements around the world.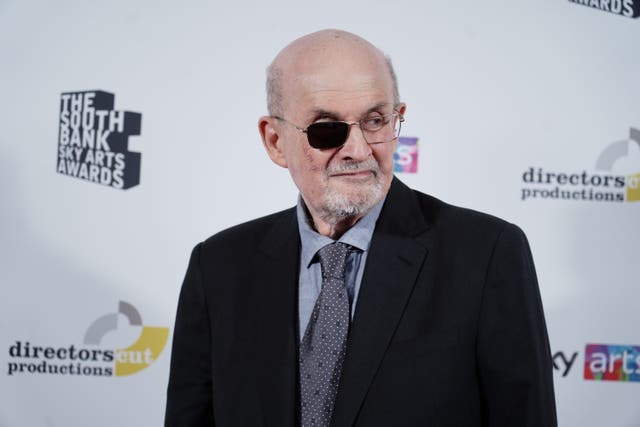 "Populist authoritarian demagoguery and coupled with that a willingness amongst, at least some parts of the population to cease to value the democratic values enshrined in the first amendment.
"So I think the problem is, I would now say, political more than primarily religious."
Sir Salman spoke further on America's tendency towards authoritarianism and said: "I find it (attitudes in America) bewildering, and I think it has to do with two kinds of attack that have been unleashed. Not unsuccessfully in recent years. One is on the idea of education itself."
He added that the other attack has been on the truth and said: "One of the preconditions for the rise of authoritarian strongmen is that people cease to believe in the truth.
"People are told so often that what everything they've been told is a lie that they begin to internalise that, and at that point, the demagogue, the authoritarians can rise to speak and can say, 'I am the truth. Believe me, because I am the truth.'
"That's how dictatorships start. That's how tyrannies rise and we're seeing phenomenon like that in this country, but around the world as well.
"Those two attacks on the value of education and on the absolute value of the truth. Unfortunately, have been to some degree successful."